Friday, June 27, 2014
This post contains affiliate links.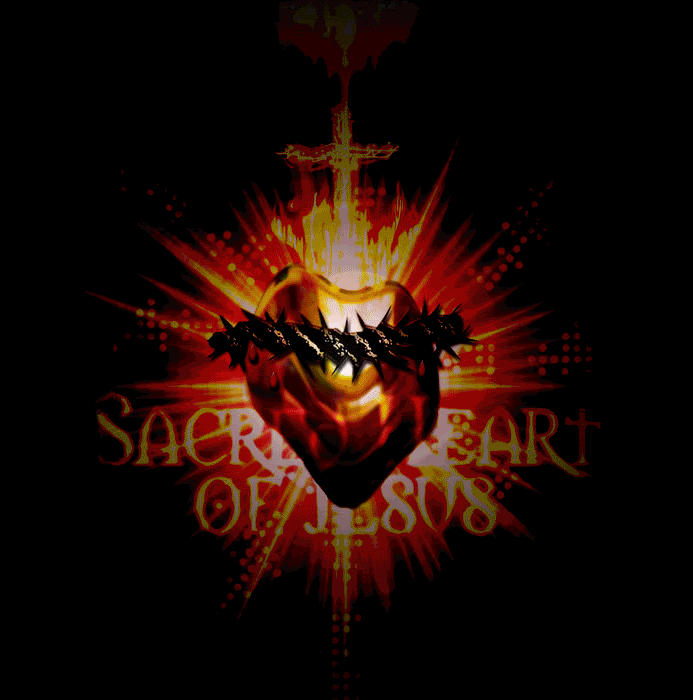 Today the Catholic Church around the world celebrated the
Solemnity of the Most Sacred Heart of Jesus.
When our family first started homeschooling in 2005, our neighbors had a large statue of the Sacred Heart of Jesus in their backyard
so we named our homeschool
Sacred Heart Academy
. To be honest, I didn't know much about the devotion of Jesus' Sacred Heart back when I started homeschooling and to this day, I'm still learning about my Catholic faith, including beautiful devotions like the Sacred Heart of Jesus.
To celebrate this special day, we were able to go to Mass this morning before the last day of our Catholic Kidz Camp. In the afternoon, we made this
edible Sacred Heart art
that was inspired by
Jennifer at Catholic Inspired
. Thanks Jennifer for the great idea! Here are some pictures I took of what we made today.
And for another edible way to celebrate the Sacred Heart of Jesus, followed by the Feast of the Immaculate Heart of Mary (which is celebrated tomorrow), be sure to check out Tiffany's veggie and fruit heart platters HERE. Beautiful and nutritious too!
I love this painting of the Sacred Heart of Jesus created by Catholic artist, Cameron Smith. (no relation to me, but he and his wife are the Godparents to our 5th baby) We have both the Sacred Heart of Jesus and Immaculate Heart of Mary prints hanging in our home. You can view and order this print HERE by visiting Cameron's art website.
If you are looking for a great children's book for ages 10 and up (I have also enjoyed reading it aloud to my kids) about the holy French nun who first saw visions of Jesus' Sacred Heart, be sure to read
St. Margaret Mary: And the Promises of the Sacred Heart of Jesus.
May you have a blessed weekend!