Wednesday, January 6, 2016
This post contains affiliate links.
Happy New Year! It's hard to believe
Christmas 2015
is quickly coming to a close, but as I have mentioned before we are
still celebrating the Christmas season
.
When does Christmas really end? It seems this is up for discussion as each Christmas rolls around each year. If you want to find out more information about the real end of the Christmas season,
Christmas to Candlemas: When is the Real End of the Christmas Season?
by Jennifer Gregory Miller, is an informative and interesting post to read.
In the middle of the Christmas season is January 1st, the start of a new year and on January 1st, the Catholic Church celebrates the
Solemnity of Mary, the Mother of God
.
After our family went to the vigil Mass on New Year's Eve for this feast day of Mary, we came home and had homemade cheeseburgers and drank sparkling cider from "fancy" (plastic champagne) glasses.
We watched the movie
Max
before we watched the ball drop in NY City. Our family really enjoyed this family movie!
Speaking of NYC and the ball dropping wouldn't it be amazing to
see thousands ring in the Solemnity of Mary the Mother of God in Times Square?
;)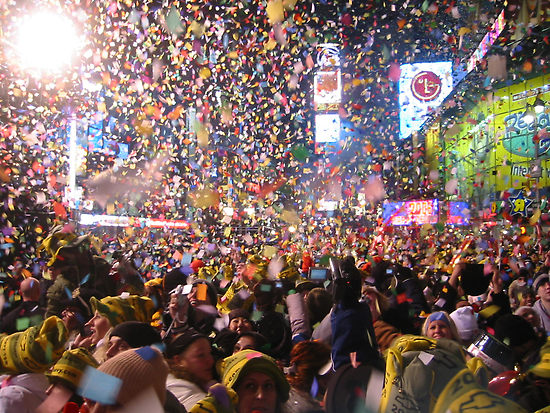 Then on Sunday, January 3rd, the Catholic Church celebrated Epiphany Sunday. (The traditional date of the Feast of the Epiphany is January 6, but
in the United States Epiphany Sunday falls on the Sunday between January 2nd and January 8th
.)
Like last year, we will be celebrating somewhat of an Epiphany "season" in our house this week
, meaning we are spreading out the celebration of the Epiphany all week with
making and eating a King Cake
, we
chalked our door tonight, January 6th
, and then we are hosting an Epiphany party with some families this weekend.
Epiphany teaches us quite a bit
and there is alot to learn from this celebration so why not drag it out as long as possible? :)
Last year we made the 3 Kings Ornaments
and laying on the table in plastic bags in the above photo collage is real frankincense and myrrh given to me by
Anna-Marie
. I love pulling out these each Epiphany to show my children what the Wise Men brought as gifts to the Christ Child.
It's a tradition to bake a small Baby Jesus in the King Cake to hide it to symbolize the Wise Men looking for Jesus. This year our 2 year old found the Baby Jesus, but she wasn't too sure about it all, especially when her 8 year old sister started licking the cake and icing off of it. :)
We usually write
our 20+C+M+B+16 blessing
on a black sheet of paper on the back of our door (because it's cold outside :) ) and leave it up all year round.
The new year is also a great time to pick a patron Saint with
the Saint's Name Generator
. You can pick one for yourself and each family member can get a patron Saint. I got
St. Dominic Savio
. Who'd you get?
Last year I compiled all my favorite posts for 2014 to mark the beginning of 2015, but I don't have a list of 2015 favorites ready, but
check out my 2014 favorites if you're interested
!
And I still plan on doing a post about a big new year's
resolution
goal I'm working on right now and will continue to be working on for a few months...stay tuned! :)
Have a blessed week!