Thursday, April 9, 2015
This post contains affiliate links.
Divine Mercy Sunday is celebrated on the first Sunday after Easter Sunday. So this year Divine Mercy Sunday will be celebrated on Sunday, April 12, 2015.
Last year on Divine Mercy Sunday
, it was an extra special day for many reasons, including the great canonization of two Popes:
Saint John XXII
and
Saint John Paul II
, pray for us.
Here is a list of 7 ways to celebrate Divine Mercy Sunday. Don't know much about Divine Mercy Sunday? No worries! I'm still learning about this devotion myself with our family and I hope my list here will help our family and others learn more about this beautiful story and devotion.
-1-
-2-
While you are learning about the Divine Mercy, dive into "Divine Mercy fruit platter" filled with raspberries, strawberries, and blueberries.
We ate this last year for the first time
and it's an easy enough and healthy enough snack to do it again this year!
-3-
-4-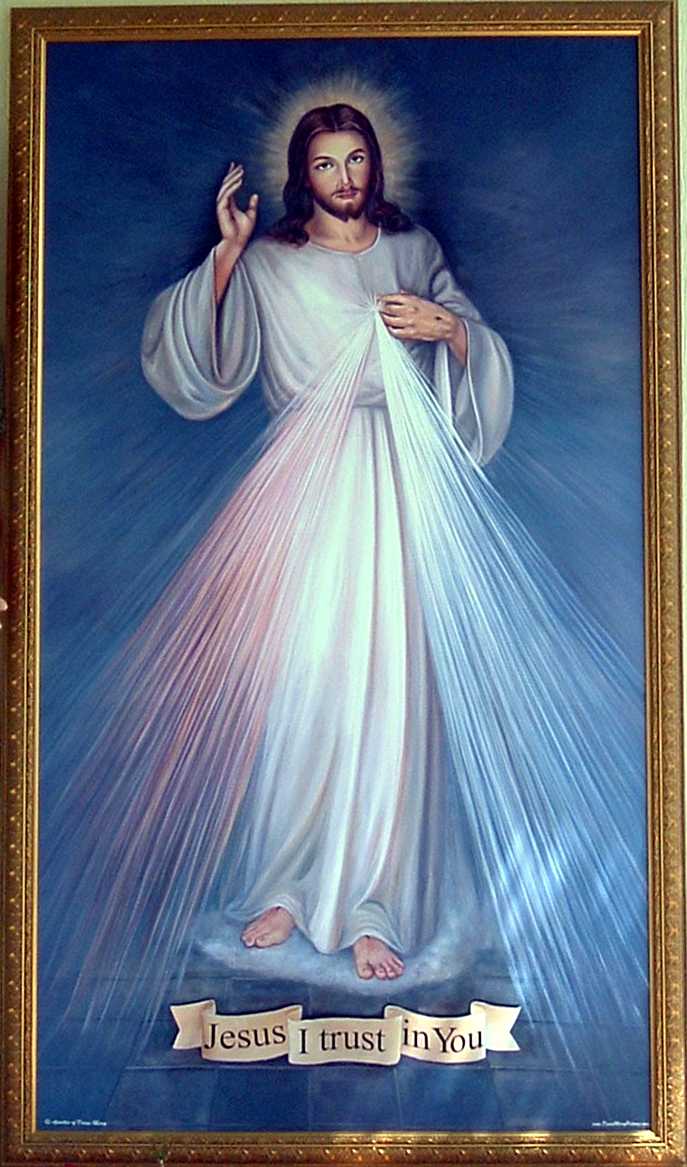 Expose
and venerate the Image of The Divine Mercy in your parish or home.
"I desire that this image be venerated, first in your chapel, and then throughout the world," Jesus told St. Faustina (Diary, 47). He also said: "Yes, the first Sunday after Easter is the Feast of Mercy, but there must also be acts of mercy, and I demand the worship of my mercy through the solemn celebration of the Feast and through the veneration of the image which is painted. By means of this image I will grant many graces to souls" (Diary, 742).
-5-
St. Faustina was given specific instructions by our Lord when He appeared to her about what the image should look like. Find out what the ray colors mean and Jesus' promises to those who venerate the image.
-7-
Do you celebrate Divine Mercy Sunday? If so, how? I would love to hear other ways to remember Jesus' infinite mercy and love!