Monday, November 5, 2012
I took my children with me last week so I could vote early knowing that my schedule for tomorrow on Election Day would make it difficult for me to find time to vote. This week we are taking a break from our Middle Ages history lessons and focusing more on the election.
This afternoon I read the book,
Woodrow for President
, which I highly recommend. The story's main character, Woodrow G. Washingtail, a civic-minded mouse with presidential ambitions, runs for president of the United Mice of America. My cupcakes enjoyed the colorful illustrations and the use of rhyme to tell the story makes it fun and easy to read. Throughout the story it explains terms related to the election process that are easy to understand for children.
I wanted to share a few links that I found from fellow bloggers where they list great election resources such as this 2012 Electoral College Map found at
Heidi's blog, Starts at Eight.
Also among
Heidi's list of election resources
is this YouTube video explaining the Electoral College. I shared this with my children as well.
Speaking of the Electoral College,
Charlotte at Waltzing Matilda
explains a creative way to teach kids the electoral college system using marbles. You can read her post
HERE
.
You can also check out Melissa's post,
Path to the Presidency-all grade levels
over at
Joys of Home Educating
where she also lists some great ideas for an election year!
Another great video I found is called
"The Oddities of the first American election"
by Kenneth C. Davis where Davis unveils the surprising story behind America's first presidential election.You can view it
HERE
also along with other lessons worth sharing.

And after Election Day, did you know you can continue voting???? Well, not for the next President, but for homeschool blogs!
I just found out that my blog has been nominated in the "Best Variety" category for the
2012 Homeschool Blog Awards
! I was very surprised and excited to be listed with so many great blogs!
If you think my blog is vote worthy and you want to click a vote for me (you can click one vote per day until Nov. 16th...hint, hint ;) ) just go
HERE
and
click the CIRCLE
on the left side of my blog name,
A Slice of Smith Life
, then scroll down and click "Vote". Be sure to check out all the other blogs and categories too! Thanks!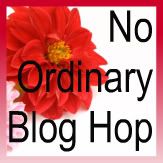 And the blog hop I co-host,
No Ordinary Blog Hop
, has been nominated also for "Best Family or Group Blog". You can vote
HERE
for No Ordinary Blog Hop! Thanks!